Blog Beast Tutorial for Grannies and Dummies
The Blog Beast of the Empower Network is a new blogging platform that has just been released after a year in development. Like any other blogging system there is a learning curve in order to get started. Fortunately, the Blog Beast or ENV2, which is the Empower Network viral blogging system version 2, is very easy to use.
People who are familiar with Internet sites like FaceBook or other content sites on the Internet will have no problem getting around, but beginners might find it challenging. This is the reason I decided to write this step by step Blog Beast tutorial.
After you have purchased the blog, go through this Blog Beast tutorial.
Blog Beast Tutorial
In order to login into your blog's back office you have to go to this URL: www.username.empowernetwork.com (replace "username" by the username you chose at registration).
Click on the button at the top right.
You will then be directed to the Empower Network login page.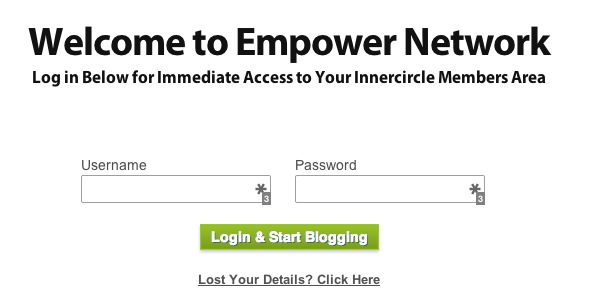 You can also login directly here.
After logging in, the first thing you will notice at the left is this.
That's the box for the Viral Blogging System. Click on the "+" sign to see the program details.
You will see the name of your sponsor, his username, phone number and email address.
You will also see the day you purchased the blog and the date your renewal is due. You may look at this section to see if your payment is current. If it is not, you can click on the "Update Payment Plan Details" link and follow the instructions on the next page to process your payment.
The last link is "Cancel Program", which I do not advise you to click on… ever.
The next thing would be to click on the arrow and watch all the videos by 5 top Internet Marketers on how to succeed blogging.
Clicking on the blue "comments" link will show comments by others and you will be able to add your own.
Clicking on the arrow and "watch the Lesson Video" will show the video.
And finally, if you like what you see, click the "Like" button at the right.
I let you watch all the videos now, I am sure they are going to motivate you…
and I will see you in the next Blog Beast tutorial.
CLICK HERE FOR THE NEXT TUTORIAL
What? You don't have the blog Beast?
Click the button below
or
Get it here.
Post Navigation